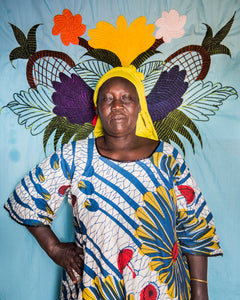 A tradition in exile
South Sudanese refugees fled for their lives carrying only an embroidered sheet called a milaya. Now, these stunning pieces of art can provide a lifeline for survival.
The Milaya Project is a non-profit working with women artisans living in Bidibidi settlement in Uganda, the world's second largest refugee camp. All proceeds return to them.
Shop now
Life in Bidibidi Refugee Camp
Irene Sonia wishes she could talk to her friends in South Sudan, but she doesn't have a phone. "I really miss them," the 17-year-old says. School doesn't offer the subjects she needs to pursue her dream of becoming an accountant, and often 200 children are crammed into one classroom. Without an education, what future will they have after the war? What future will South Sudan have? In 2018, Irene's mother decided to take her back to South Sudan.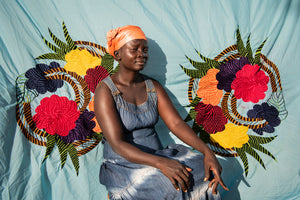 In a tarp-covered courtyard next to her house, Rose Jaun commands a group of women sewing milaya. She arrived from South Sudan with six children and two bedsheets and launched a milaya-making collective. Her knack for business helps the 60-member group earn a small income. When her village held elections Rose won a seat representing women on the refugee council. A year later, she became the chairperson of a cluster of villages in Bidibidi.
Rebecca Ameri fought for South Sudanese independence alongside many other female soldiers. Since then, wars has taken the lives of her brother, her husband, and six of her 12 children. "The soldiers this time are different," she says. At 75 years old, Rebecca is a refugee again. She sells her food rations to pay for private education for her grandchildren, pictured here, after they were bullied in the camp's school.